Description
AzmaBiotech Women Probiotic + Cranberry is the top choice of probiotic supplements for women of all ages. With a healthy dose of all clinically verified probiotic strains, this dietary supplement will boost your immune system, digestive health, mood, and vaginal health. With selectively-chosen, health-promoting probiotics and cranberry extract, you will allow yourself to increase quality of life by improving digestion and enhancing the circuitry of the brain-gut connection. Reduce stress and increase mental clarity with the ultimate probiotics designed just for women!
Supplement Facts
Other ingredients: Hypromellose (veggie capsule), maltodextrin (cryoprotectant)
About the Product 
The Women's Probiotic + Cranberry contain seven probiotic strains to help women maintain a healthy digestive system and enhance the female microbiome according to the females' unique physiology. Our cranberry-infused formula improves vaginal and urinary tract health while strengthening the female microbiome. 
Replenish good bacteria, eliminate the bad
The vaginal flora is colonized by a delicately-balanced range of bacteria, required for optimal health and cleanliness. When this balance is upset the risk of infection increases. The species of probiotics in our formula are able to produce antimicrobial substances that prevent the growth of viruses and bacteria and reduce the risk of vaginal infection making it the perfect supplement for sexually active women. 
Promote cell repair and tissue healing
Cranberries, considered a superfood due to its relatively abundant levels of fibre and antioxidants compared to other fruits and berries, have antimicrobial properties that help inhibit the growth of harmful bacteria in the stomach. As a result, cranberries can help to naturally improve digestion and immunity as well as creating internal states of homeostasis for a balanced metabolism.
Cranberries also contain Proanthocyanidins or (PACs), a type of polyphenol or antioxidant found in many berries that can help prevent bacteria from sticking to the bladder wall and bad bacteria from growing in the gut, lowering the risk of infection and improving urinary tract health.
Enhance digestive and immune system health
The Women's Probiotic with blueberry benefits women's intestinal health by increasing the number of good bacteria in the female gut, promoting optimal functioning of the internal processes that are crucial to maintain sexual vigor. Our women's multi probiotic will help improve intestinal health, boost gut flora, support the digestive tract, and reduce the risk of urinary tract infections. 
Strengthening the immune system could be the key to reducing pain and stress while also improving quality of daily life. Having abundant levels of health promoting bacteria will support the immune system by promoting a healthy microbial balance and reducing systemic inflammation and the risk of autoimmune disease.
---
Consumer Info
Recommended Use: Support the female microbiome. Support optimal vaginal health. Promote urinary tract health and digestive health.

Directions for usage: Adults only, take 1 capsule daily before breakfast or as directed by a physician. Take at least 2-3 hours before or after taking other medications. Can be taken with or without food.

Duration: For optimal results, take once daily for a minimum of four (4) weeks.
Cautions:
Consult a health care practitioner before using this product if you take blood thinners, have a history of kidney stones, a fever, vomiting, bloody diarrhea, severe abdominal pain, or are pregnant or breastfeeding.

If your digestive symptoms worsen longer than 3 days, discontinue use and see a doctor.

Do not use if the cap seal is broken.

Keep out of the reach of children.
Contraindications: If you have an immune-compromised condition (e.g. AIDS, lymphoma, patients undergoing long-term corticosteroid treatment), do not use this product.
Quality Assurance
Just like humans, all products are different. No one can truly determine which product will serve any given individual best. The importance of doing one's own research before buying a new supplement cannot be stressed enough. Therefore, we urge all of our customers to do so. This is especially important if what you are seeking is something that will aid a particular aspect of your health. 
You know yourself best. Therefore, the best we can do is ensure that you know exactly what you get when taking our supplements. All we want is for you to understand how each ingredient will serve a specific aspect of your long-term health. That is why we will never make extreme claims or false promises.
That being said, everything we design comes with a few guarantees that we know you will appreciate!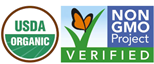 Our supplements are:
Gluten-free and free of artificial colors.
Produced in a GMP-certified facility in Canada.
Third-party tested to ensure sterility, potency, and quality.
Packaged in vegetable double-sealed capsules.
Third Party Tested
Our mission at Azmabiotech is to help people live longer, happier and healthier lives. Every product is manufactured in CANADA in a GMP-certified facility and is a third-party laboratory tested. Each single batch of the Women Probiotic + Cranberry is 3rd party purity- and potency- verified and each bottle is produced in CANADA in compliance strict GMP guidelines, using imported and domestic ingredients; this great supplement is designed for women and men who want to reap the benefits of the labeled ingredients.