Description
7 Strains Probiotic 20 Billion CFU/g + Hydrolyzed Collagen
Supplement Facts

Serving size: 2 Veggie Capsules | Serving per container: 60

Ingredients
Amount per serving           %DV
Lactobacillus plantarum (HH-LP56)

Lactobacillus acidophilus (HH-LA26)

Lactobacillus reuteri (PB-LR09)

Lactobacillus rhamnosus (PB-LR76)

Lactobacillus paracasei (HH-LP58)

Bifidobacterium longum (HH-BL18)

Bifidobacterium bifidum (HH-BB27)

Hydrolyzed collagen

Hyaluronic acid

Vitamin C

Biotin

Zinc

4 B CFU/g                            **

4 B CFU/g                            **

2 B CFU/g                            **

4 B CFU/g                            **

4 B CFU/g                            **

1 B CFU/g                            **

1 B CFU/g                            **

600 mg                                 **

100 mg                                 **

50 mg                                   **

5000 mcg                             **

40 mg                                   **

Other ingredients: Hypromellose (Veggie Capsule) and Maltodextrin.
Product Info
Skin Probiotic is a natural anti-aging supplement that contains collagen, biotin, zinc, and vitamin C to help you maintain healthy skin. The supplement will help improve your skin elasticity, reduce the appearance of fine lines and wrinkles, and lessen the appearance of age spots.
Features:
Promotes youthful looking skin
Reduces fine lines and wrinkles
Supports intestinal health
Boosts a favorable gut flora
Cautions
Keep out of reach of children.
Consult a health care practitioner before using this product if you have a fever, vomiting, bloody diarrhea, severe abdominal pain, are pregnant or breastfeeding.
Stop taking the supplement if your digestive symptoms worsen for more than three days, and consult a health care practitioner.
Do not use it if the seal is broken.
Do not take the supplement if you have an immune-compromised condition (e.g., AIDS, lymphoma, patients receiving long-term corticosteroid treatment).
Directions for usage
For adults only:
For best results, take 2 capsules daily before breakfast for at least 4 weeks, or as directed by a physician.
Take at least 2-3 hours before or after taking other medications.
Can be taken with or without food.
Product attributes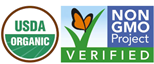 Our supplements are:
Gluten-free and free of artificial colors.
Produced in a FDA registered facility in Canada in Canada.
Third-party tested to ensure safety, potency, and quality.
Packaged in vegetable double-sealed capsules.
FAQ
What are the benefits of probiotics for your skin?
Probiotics, a natural anti-aging agent, help to rejuvenate the skin and reduce the appearance of age spots and fine wrinkles.
They also help maintain a healthy microbiome, which is vital for maintaining youthful-looking skin and nails, and reduce skin damage and inflammation.
What are the benefits of collagen and biotin supplements?
Collagen is the primary protein responsible for our skin's elasticity. Regrettably, collagen production declines with age, reducing joint, bone, and muscle strength. Collagen supplements, as a result, can help replenish low collagen levels in the body and promote healthier-looking skin, hair strength, and nail growth.
Biotin, also called vitamin B, is a popular ingredient in cosmetic health products as it promotes the transport of nutrients throughout our bodies and has the potential to lower blood sugar levels. This B vitamin helps to prevent dry skin by keeping the skin hydrated and soft.
Who may be more deficient in biotin?
Low biotin levels are more common in smokers, heavy drinkers, the elderly, pregnant and breastfeeding women. Low stomach acid, inflammatory bowel disease, and antibiotic use can all reduce biotin absorption and production in the digestive tract.
Some people may be biotin deficient due to a metabolic disorder that causes a deficiency in biotin-processing enzymes.
Our supplements are:
Gluten free
Free of artificial colors.
Produced in a GMP-certified Canadian plant
Third-party tested to ensure quality.
Packaged in vegetable capsules.