Description
AzmaBiotech's Skin Probiotic is a natural, anti-aging supplement that contains collagen, biotin, zinc, and vitamin C to help you maintain healthy, youthful-looking skin. The supplement will help improve your skin elasticity, reduce the appearance of fine lines and wrinkles, prevent hair loss and lessen the appearance of age spots.
Supplement Facts
Other Ingredients: Hypromellose (veggie capsule)
About the Product 
Reverse aging
Collagen is the primary protein responsible for our skin's elasticity whose production declines with age, reducing joint, bone, and muscle strength. By supplementing with collagen you can help replenish low levels in the body and counteract diminished collagen production and promote healthier-looking skin, hair integrity and nail growth.
Enhance your glow
Biotin, also called vitamin B, is a popular ingredient in cosmetic health products as it promotes the transport of nutrients throughout our bodies and has the potential to lower blood sugar levels. This B vitamin helps to prevent dry skin by keeping the skin hydrated and soft. 
Repair damage
Low biotin levels are more common in smokers, heavy drinkers, the elderly, breastfeeding and pregnant women. Low stomach acid, inflammatory bowel disease, and antibiotic use can all reduce biotin absorption and production in the digestive tract. Some people may be biotin deficient due to a metabolic disorder that causes a deficiency in biotin-processing enzymes. 
Rejuvenate the body
Hyaluronic acid is an important natural fluid produced by the body to lubricate many tissues including connective tissue in and around joints as well as throughout epithelial tissues. It serves as a healing agent for physical injuries and with a larger role in healing skin from physical wounds while also allowing it to remain flexible and free from scars. By increasing this in your body you will increase distribution of this important fluid to optimize its healing effects for your skin to reduce wrinkle lines and scars. 
Probiotics are another natural, anti-aging remedy that helps to rejuvenate the skin and reduce the appearance of age spots and fine wrinkles. By maintaining a healthy gut microbiome you will establish a foundation of enhanced healing of skin damage and reduced inflammation, vital for youthful-looking skin and nails.
Consumer Info
Directions: Adults take 1 capsule daily or as directed by a physician. Take at least 2 to 3 hours before or after taking other medications. 
Duration: For optimal results, take once daily for a minimum of four (4) weeks.
Cautions:
Consult a doctor if you have a fever, vomiting, bloody diarrhea, severe abdominal pain, are pregnant or breast-feeding.

If your digestive symptoms worsen longer than 3 days, discontinue use and see a doctor.

Do not use if the cap seal is broken.

Keep out of the reach of children.
Contraindications: If you have an immune-compromised condition (e.g. AIDS, lymphoma, patients undergoing long-term corticosteroid treatment), do not use this product.
Quality Assurance
Just like humans, all products are different. No one can truly determine which product will serve any given individual best. The importance of doing one's own research before buying a new supplement cannot be stressed enough. Therefore, we urge all of our customers to do so. This is especially important if what you are seeking is something that will aid a particular aspect of your health. 
You know yourself best. Therefore, the best we can do is ensure that you know exactly what you get when taking our supplements. All we want is for you to understand how each ingredient will serve a specific aspect of your long-term health. That is why we will never make extreme claims or false promises.
That being said, everything we design comes with a few guarantees that we know you will appreciate!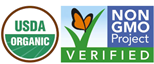 Our supplements are:
Free of gluten and artificial colors.
Produced in a GMP-certified and FDA registered facility in Canada.
Health Canada-approved third-party testing to ensure potency and quality
Packaged in vegetable capsules.
Third Party Tested
Our mission at Azmabiotech is to help people live longer, happier and healthier lives. Every product is manufactured in CANADA in a GMP-certified facility and is a third-party laboratory tested. Each single batch of Azmabiotech's Skin Probiotic is 3rd party purity and potency verified and each bottle is produced in CANADA in compliance strict GMP guidelines, using imported and domestic ingredients; this great supplement is designed for anybody who want to reap the benefits of relax calm lifestyle. Azmabiotech's Skin Probiotic for men, women is made with safe ingredients and probiotics that help form connective tissue in your skin making it tighter and helping decrease fine lines, wrinkles, stretch marks and can also help minimize cellulite.